All American Bluebird House
All American Bluebird House
What a cozy house for all of your feathered friends!  As one of our best sellers, the All American Bluebird House is made with maintenance free  and rot resistant premium PVC and stainless steel hardware to ensure you and your birds will enjoy it for many years.  An added predator guard extends the entrance hole to protect young birds against predators. The All American bluebird house is a beautiful addition to any yard. The All-American bluebird house also accodomates other box-nesting songbirds like Wrens, Titmouse, Chickadees and others.

Roofs are now made entirely of PVC with metal accents covering the hip joints.   Virtually no maintenance.   Choose Hammered Copper , Verde or Merlot-plus many other ROOF COLORS.

CALL US FOR A SPECIAL COLOR JUST FOR YOU!!
Dimensions: 13 1/4"W x 13 1/4"L x 22"H (including finial)

Mounting: may be mounted on 4" x 4" post
Construction: wood, metal, plastic 

Reviews
Featured Products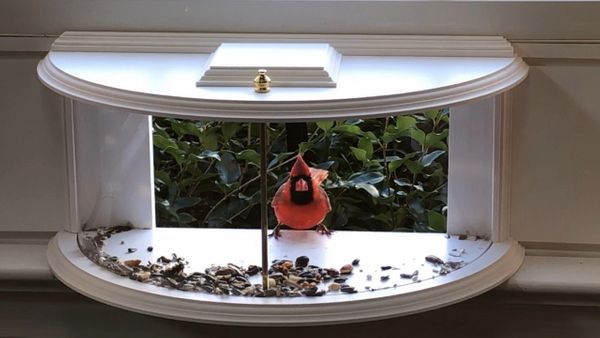 ClearView Window Feeder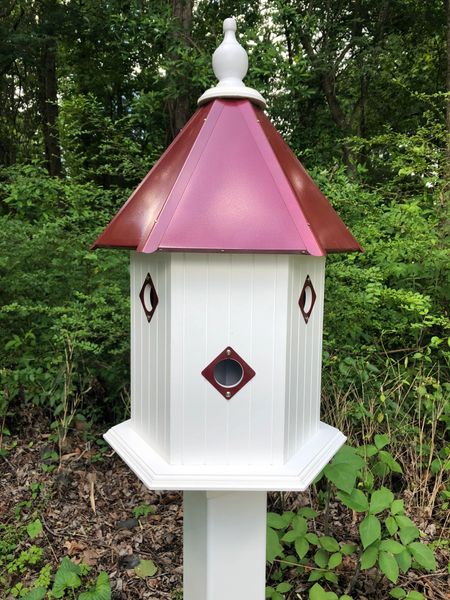 Magnolia House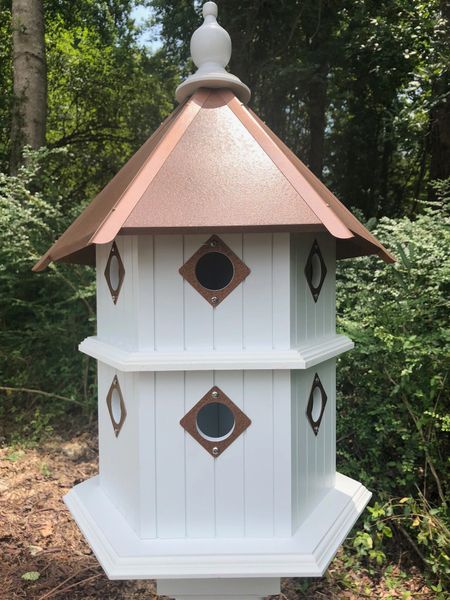 Chateau House