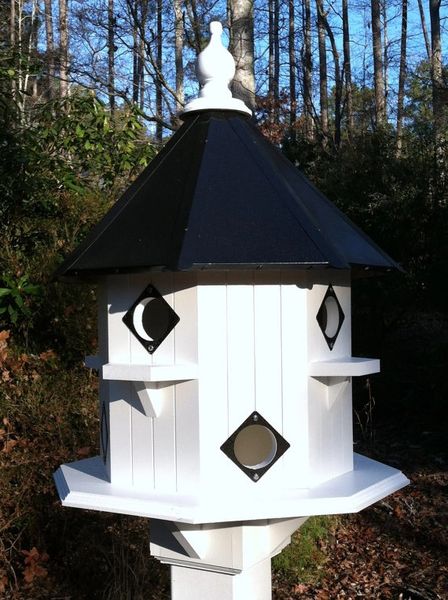 Castle Martin House
This new addition to our offerings is specifically built to house Purple Martins.  Built on an 18" base, it has 4 downstairs apartments and 4 upstairs apartment.  Each opening is 2" and is exactly 1" above the landing platform.  The second floor openings have a Juliet balcony to discourage quarrels with the next door neighbors.  Everything that is white, except for the finial, is made of PVC for a low, low maintenance house.  Even the removable interior walls are PVC.    Mounts on a True 4"x4" post via the permanently attached mounting collar. You will enjoy years and year of bird watching with this addition to your landscaping. Weighs about 30 pounds and stands 26" tall.
Roofs are now made entirely of PVC with metal accents covering the hip joints.   Virtually no maintenance.   Choose Hammered Copper , Verde or Merlot-plus many other ROOF COLORS.
CALL US FOR A SPECIAL COLOR JUST FOR YOU!!
Dimensions: 20"L x 20"W x 26"H (including finial)
Why not match the roof color to the trim on your house?  Easy installation, as the mounting collar receives a true 4"x4" post.
Reviews
Featured Products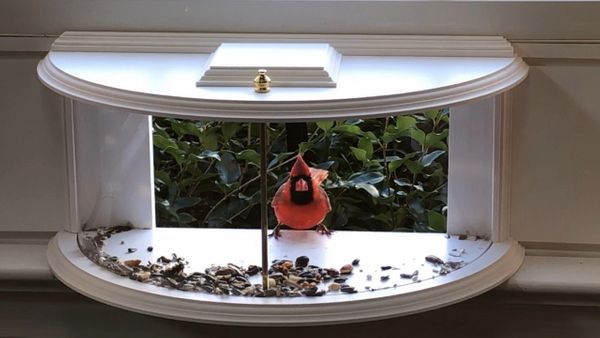 ClearView Window Feeder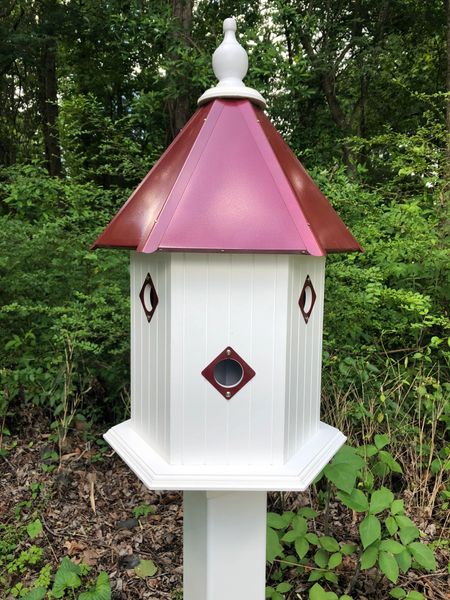 Magnolia House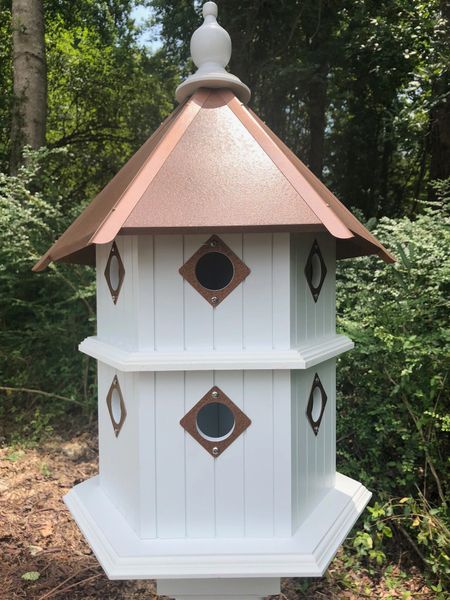 Chateau House