Cathedral House
You may have just found the most elegant of all bluebird houses. The Cathedral house, with its stylish lines, encourage the Bluebird, 
the Titmouse or the Wren to see who can set up housekeeping first. No predators in this box because of the enhanced metal predator guard system around the 1 ½" hole. A clean out and viewing door makes routine inspection a snap. Ventilation holes line both side of the box at the roof line.


Roofs are now made entirely of PVC with metal accents covering the hip joints.   Virtually no maintenance.   Choose Hammered Copper , Verde or Merlot-plus many other ROOF COLORS.
CALL US FOR A SPECIAL COLOR JUST FOR YOU!!

Dimensions: 13 1/4"L x 13 1/4"W x 22"H (including finial)
Mounting: may be mounted on True 4" x 4" post
Construction:  metal, plastic 

Reviews
Featured Products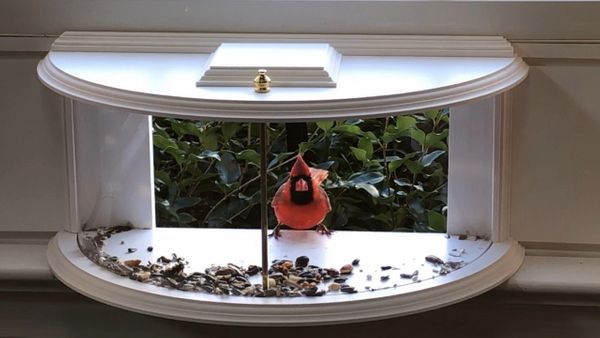 ClearView Window Feeder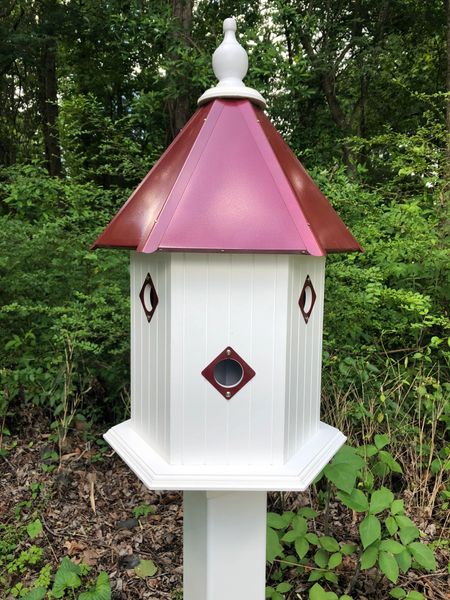 Magnolia House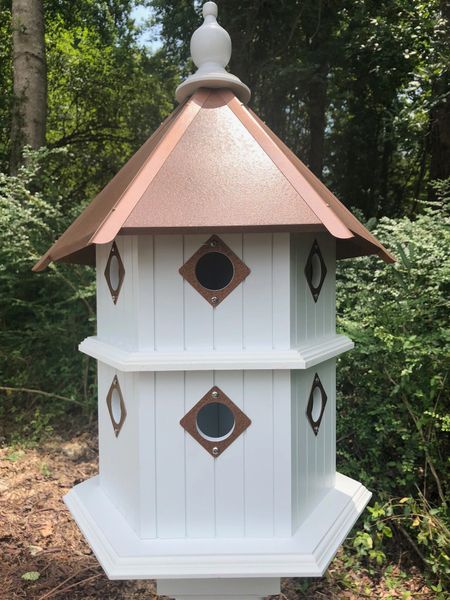 Chateau House