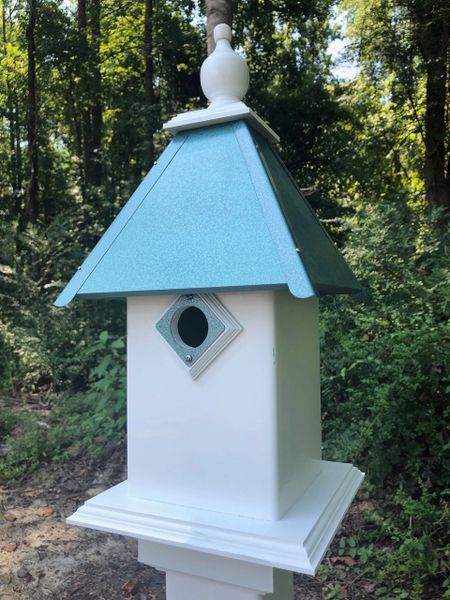 Classic Bluebird House
This is a North American Society Approved bluebird house. Constructed of PVC , this house is essentially maintenance-free. 
The metal predator guard prevents woodpeckers or squirrels from chewing the hole to make it large enough for them to use as a nest box. 
The opening is sized for Eastern Bluebirds (1 ½"). Different size holes are an option should you want to attract another kind of nesting bird.


Roofs are now made entirely of PVC with metal accents covering the hip joints.   Virtually no maintenance.   Choose Hammered Copper , Verde or Merlot-plus many other ROOF COLORS.
CALL US FOR A SPECIAL COLOR JUST FOR YOU!!

Dimensions: 13 3/4"L x 13 3/4"W x 22"H (including finial)
Mounting: may be mounted on 4" x 4" post
Construction:  metal, plastic 

Reviews
Featured Products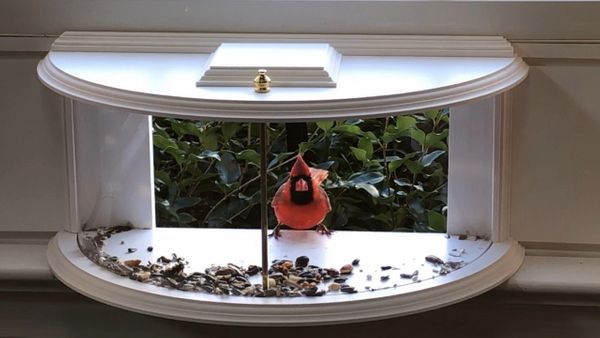 ClearView Window Feeder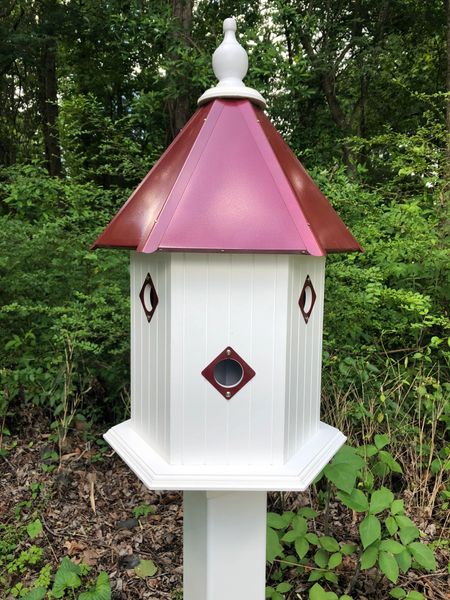 Magnolia House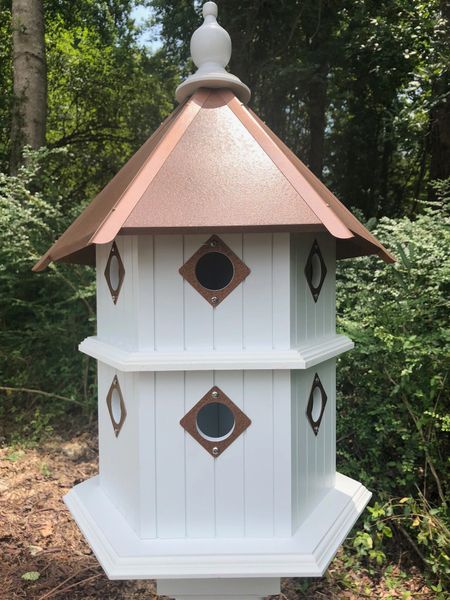 Chateau House