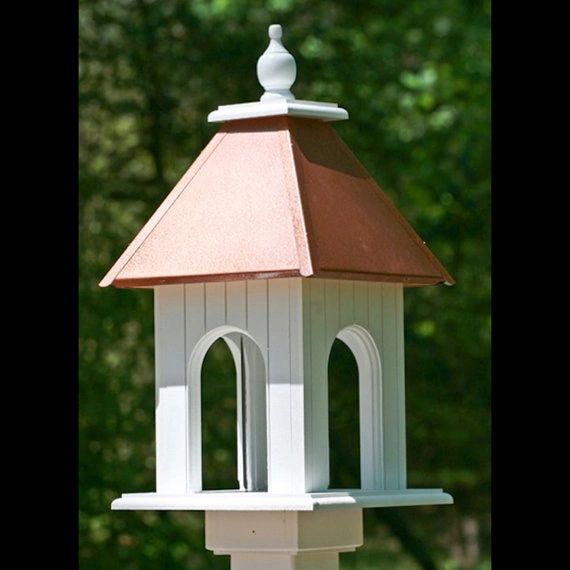 Dogwood Feeder
The Dogwood Feeder is the big brother to the Camellia Feeder. There is a 4" feed tube that holds almost 3 quarts of feed. This feeder is designed to be a "statement" piece and it looks very proportioned in a large open space. The large arches allow for several birds to feed at one time. Fruit and suet could be added to the platform to encourage a greater variety of bird species. PVC lumber makes for a virtually maintenance-free feeder. 
Roofs are now made entirely of PVC with metal accents covering the hip joints.   Virtually no maintenance.   Choose Hammered Copper , Verde or Merlot-plus many other ROOF COLORS.


CALL US FOR A SPECIAL COLOR JUST FOR YOU!!
Dimensions: 12 1/2"L x 12 1/2"W x 24 7/8"H (including finial)
Mounting: may be mounted on aTrue 4" x 4" post

Reviews
Featured Products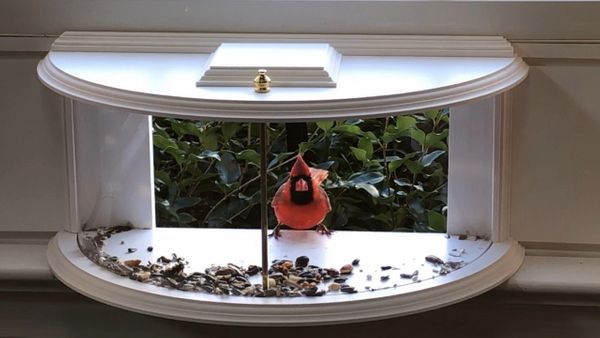 ClearView Window Feeder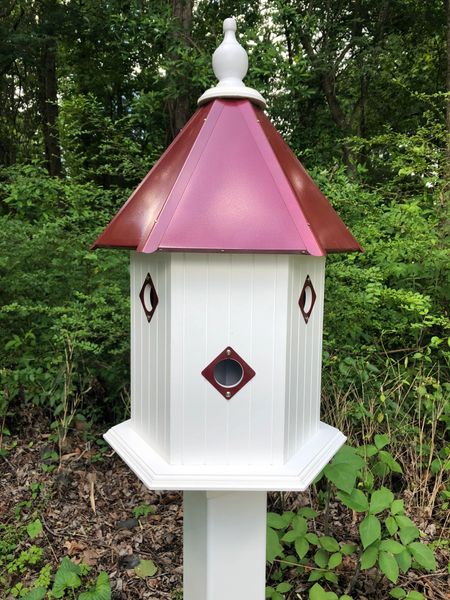 Magnolia House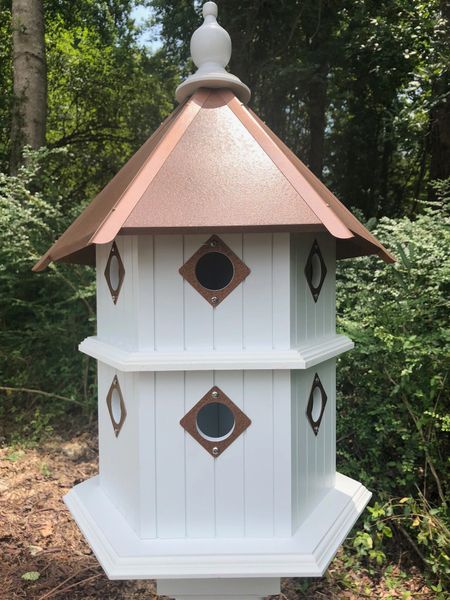 Chateau House