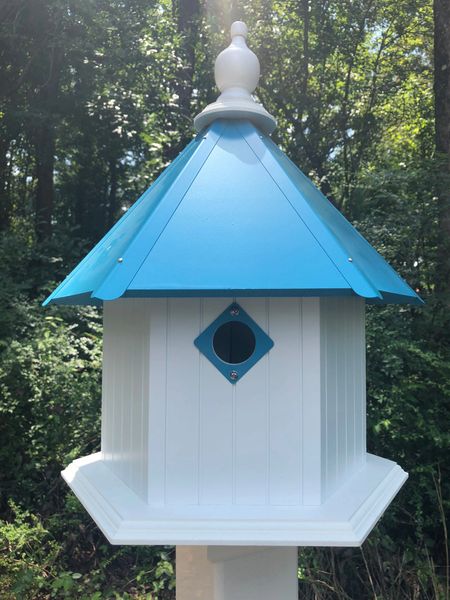 Gardenia House
The Gardenia is one of our new offerings. Built on the same platform as the Magnolia House, the Gardenia House has 3 nesting cavities. Predator guards protect each opening from squirrels and woodpeckers. The openings are sized for Bluebirds, Wrens, Titmouse and Chickadees. PVC construction makes this beautiful house virtually maintenance-free. It mounts easily on a True 4"x4" post and interior walls lift out easily for cleaning. This piece is large enough to be used in a large space without looking out of scale. What a great gift idea!


Roofs are now made entirely of PVC with metal accents covering the hip joints.   Virtually no maintenance.   Choose Hammered Copper , Verde or Merlot-plus many other ROOF COLORS.
CALL US FOR A SPECIAL COLOR JUST R YOU!!
Dimensions: 16 3/4"L x 16 3/4"W x 22"H (including finial)
Reviews
Featured Products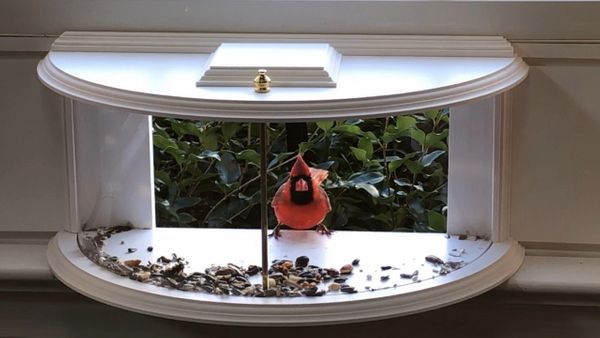 ClearView Window Feeder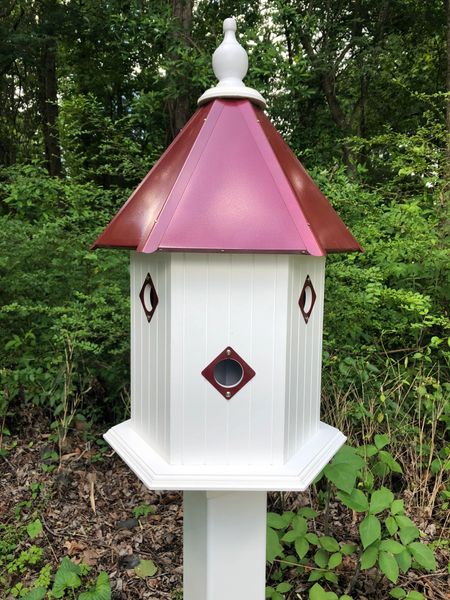 Magnolia House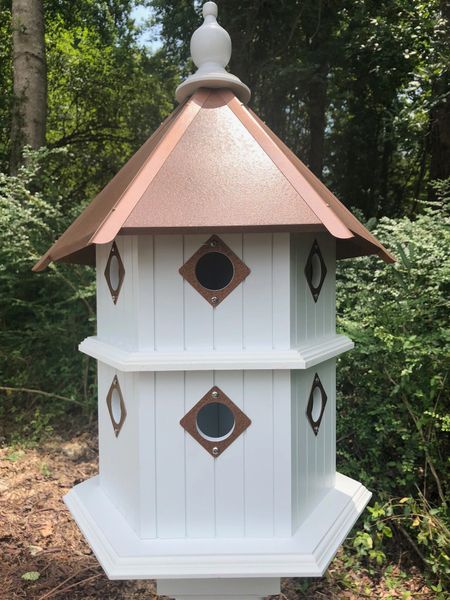 Chateau House