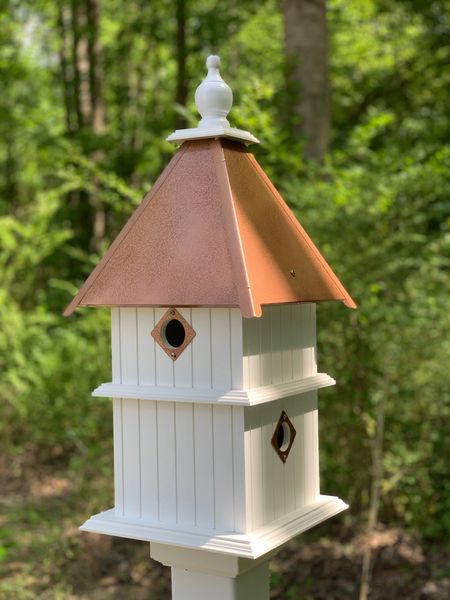 Holly House
The latest creation from A Wing & A Prayer is the Holly House. It rises 27" tall and sits on a 9.5"" base. There are 4 nesting apartments all protected with squirrel-proof predator guards. Easily mounted on a  True 4"x4" post, the Holly House is a large piece that will complement any landscaping or garden. Sized for Eastern bluebirds, wrens, chickadees and titmice. Get the same height as the Plantation House but with a more linear feel for those areas that my not be quite as spacious. 


Roofs are now made entirely of PVC with metal accents covering the hip joints.   Virtually no maintenance.   Choose Hammered Copper , Verde or Merlot-plus many other ROOF COLORS.
CALL US FOR A SPECIAL COLOR JUST FOR YOU!!
Dimensions: 11"L x 11"W x 27"H (including finial)
Reviews
Featured Products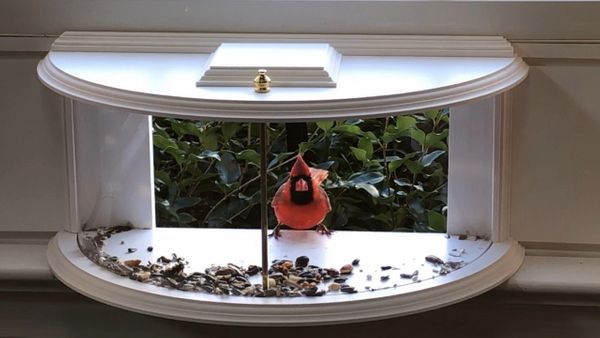 ClearView Window Feeder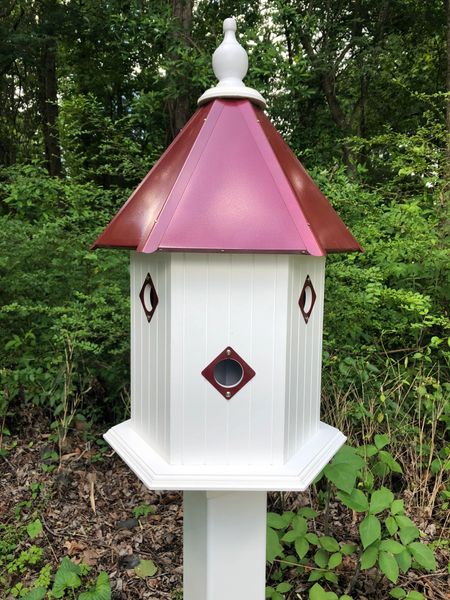 Magnolia House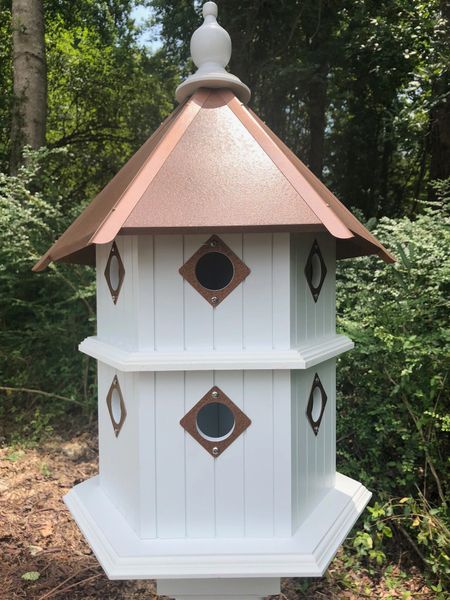 Chateau House