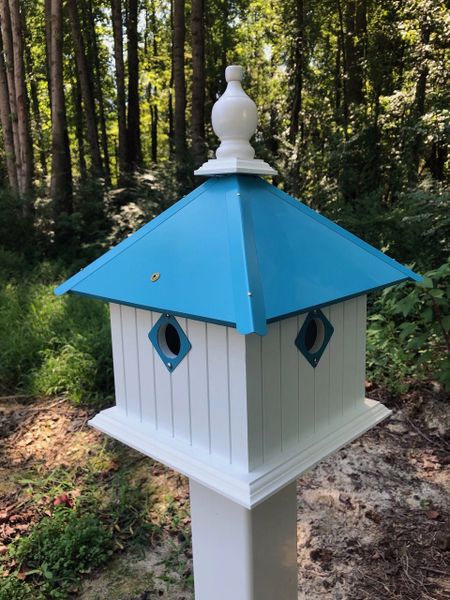 Jasmine House
The Jasmine house is a new addition to our offerings. It has 4 openings sized at 1.5" -perfect for Bluebirds, Wrens, Chickadees and Titmice. There are 2 nesting apartments inside. The roof comes off by removing 2 screws and this make clean out very easy. Made of PVC for years and years of maintenance free birding. Built on an 10.5" platform and comes with a permanently attached mounting collar that accepts a True 4"x4" post. 

The Jasmine House is the "baby brother" to the Carriage House.
Roofs are now made entirely of PVC with metal accents covering the hip joints.   Virtually no maintenance.   Choose Hammered Copper , Verde or Merlot-plus many other ROOF COLORS.
CALL US FOR A SPECIAL COLOR JUST FOR YOU!!
Dimensions: 12"L x 12"W x 18"H (included finial)

Reviews
Featured Products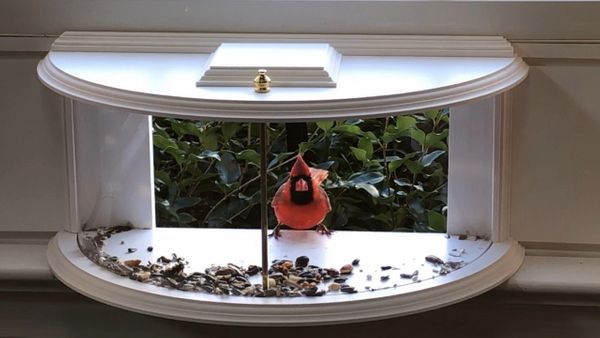 ClearView Window Feeder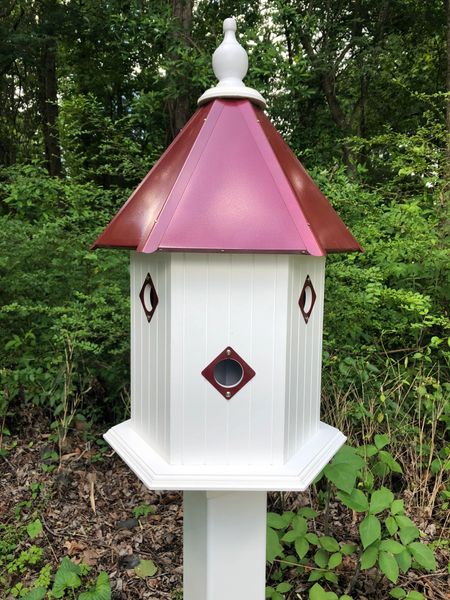 Magnolia House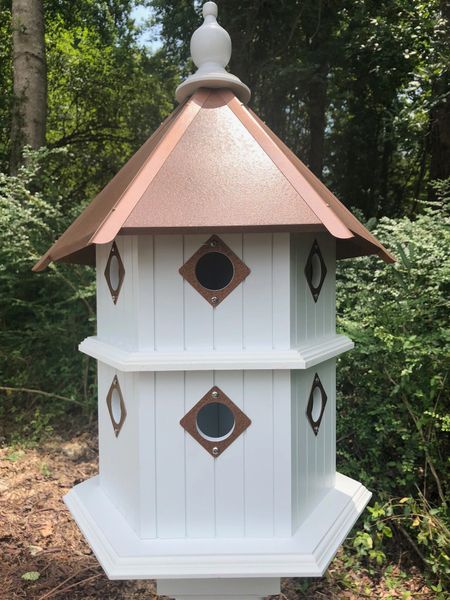 Chateau House