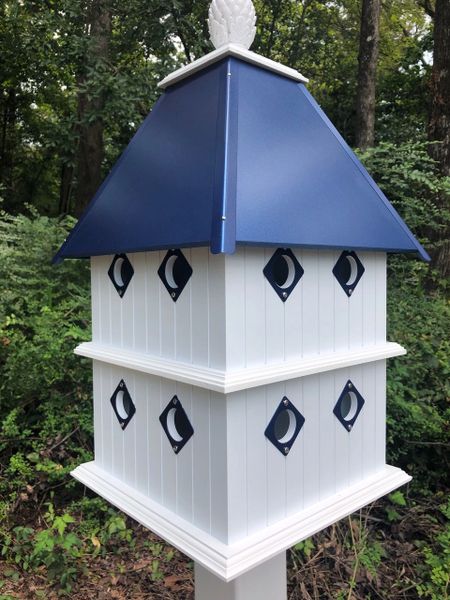 Manor House
The Manor House is another of our new offerings. Built on a 14" platform, the manor House has 16 openings and 8 nesting cavities. Predator guards protect each opening from squirrels and woodpeckers. The openings are sized for Bluebirds, Wrens, Titmouse and Chickadees. PVC construction makes this beautiful house virtually maintenance-free. It mounts easily on a  True
4"x4" post and interior walls lift out for easy cleaning. This is a large piece. This is the largest songbird piece that AWAAP builds and is designed to be used in a large space or to complement a large house.  The Manor House provides the ultimate in birdhouse craftsmanship and beauty. Distinctive oak cluster resin finial completes this design. If you truly want to impress, The Manor House is the perfect choice!!!! 
Roofs are now made entirely of PVC with metal accents covering the hip joints.   Virtually no maintenance.   Choose Hammered Copper , Verde or Merlot-plus many other ROOF COLORS.
CALL US FOR A SPECIAL COLOR JUST FOR YOU!!
Dimensions: 15 1/4"L x 15 1/4"W x 31 1/4"H (including finial)



Reviews
Featured Products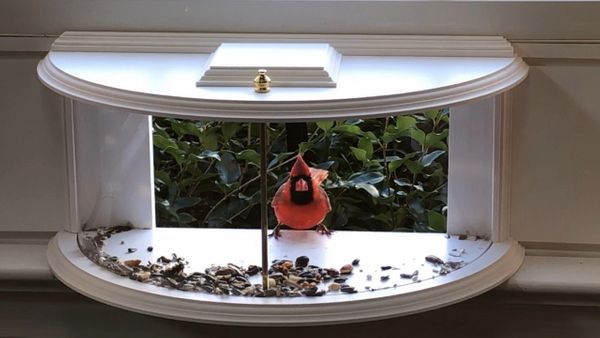 ClearView Window Feeder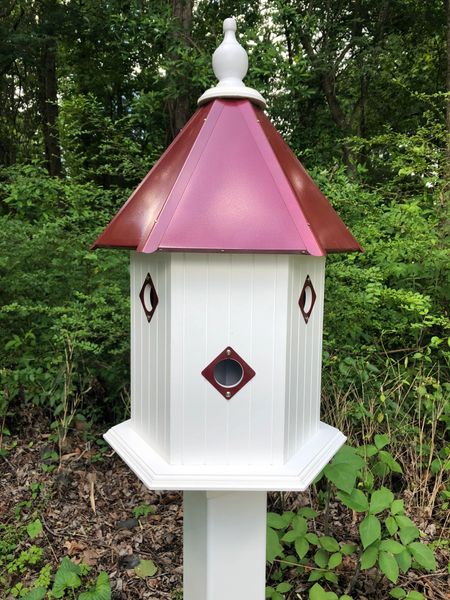 Magnolia House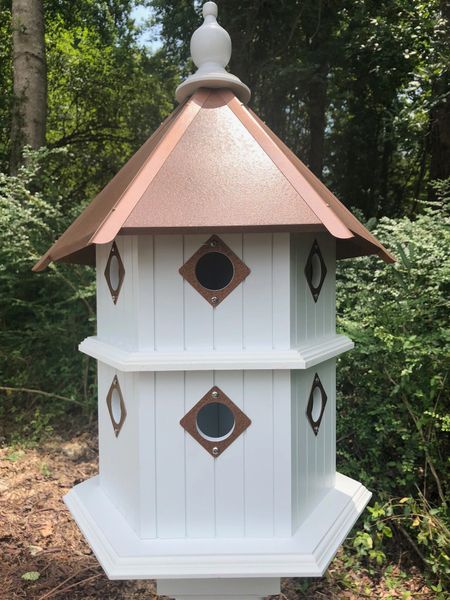 Chateau House