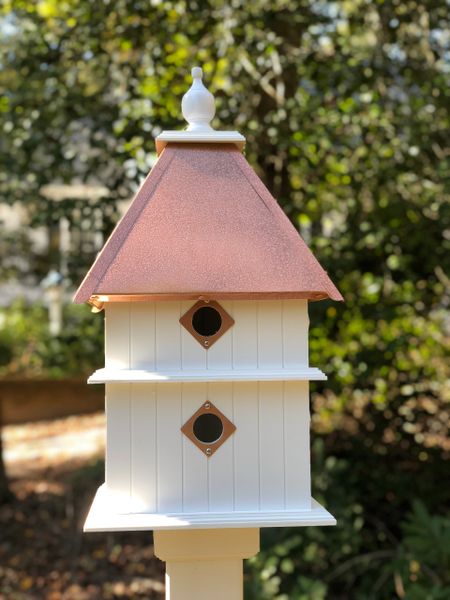 Plantation House
Invite Bluebirds, Wrens, Chickadees and Titmice among others in your yard with the Plantation Bird House. This dramatic unit houses eight separate bird condos, for constant avian activity. Ledges around the base of each level help visually divide the home, as well as offer perching and takeoff spots for fledglings. Vertical lines throughout each side evoke beadboard for a classic look, and the white color adds a crisp feel. Each 1.5" diameter entrance hole is surrounded with a PREMIUM metal predator guard, matching the hammered copper color of the roof for added dimension. A white DELUXE finial tops the piece for height and more drama. Remove the roof and each floor in the house for seasonal cleanings and nest checks, to keep it usable for the next year. Constructed of solid PVC trimboard, this house is designed to withstand the elements and will not mildew, mold, or delaminate over time. Use the preinstalled mounting collar to display this home on a true 4" x 4" post (not included), for exciting height. House several birds in your garden with this Plantation Bird House with Hammered Copper Roof. Made in the USA. 
Roofs are now made entirely of PVC with metal accents covering the hip joints.   Virtually no maintenance.   Choose Hammered Copper , Verde or Merlot-plus many other ROOF COLORS.
CALL US FOR A SPECIAL COLOR JUST FOR YOU!!
Dimensions" 12 1/2L" x 12 1/2W" x 27"H (including finial)

Reviews
Featured Products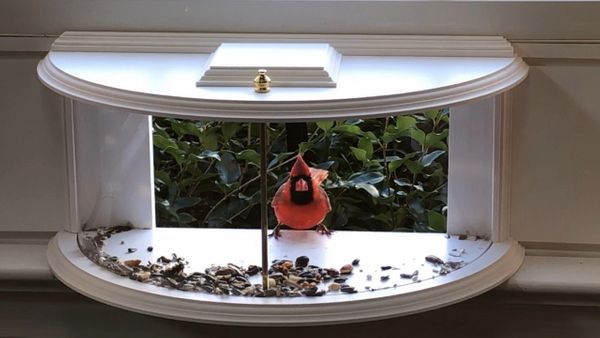 ClearView Window Feeder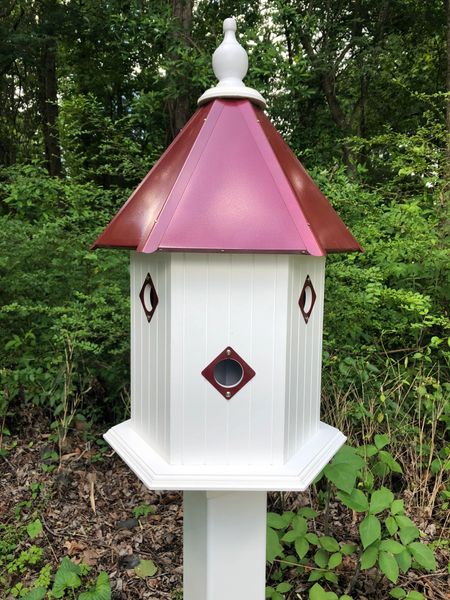 Magnolia House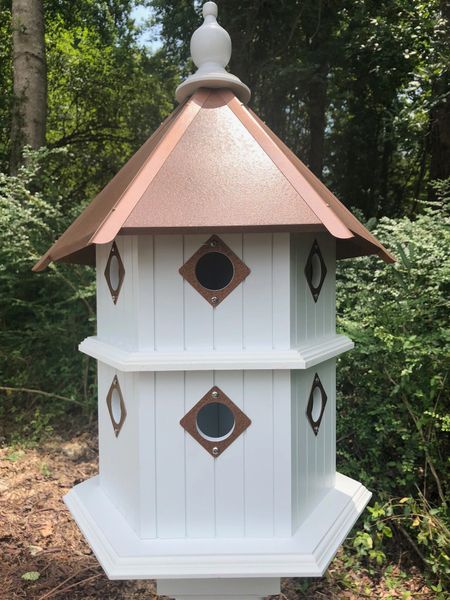 Chateau House