Purple Martin Mansion
Invite martins to live in high style with the Wing and A Prayer Purple Martin Mansion . This dramatic structure brings excitement and dazzling architecture to your bird garden, for seasons of enjoyment. The significant white home is crafted from PVC trim board, designed to withstand the elements and resist mold, mildew for a virtually maintenance-free roost. Each of the ten apartments has an individual 2" diameter opening, surrounded by matching predator guards. Individual balconies beneath the openings on the second and third floors offer male martins their own territory, discouraging porch dominance disputes. The base of the home has a full platform around it for additional perching area. A steeply pitched roof protects the home. Ventilation gaps beneath the roof overhang help each nest stay cool, protecting the hatchlings. The roof can also be removed for seasonal cleaning, and each of the floors lift out of the home for thorough nest checks. An attached collar at the base helps the structure mount to a true 4" x 4" post (not included), and attached brackets add more support. Enjoy a lovely home and the soothing sounds of martins in your yard with this Purple Martin Mansion with Verde Roof. Made in the USA. 
Roofs are now made entirely of PVC .   Virtually no maintenance.   Choose Hammered Copper , Verde or Merlot-plus many other ROOF COLORS.
CALL US FOR A SPECIAL COLOR JUST FOR YOU!!
Why not match the roof color to the trim on your house?  Easy installation, as the mounting collar receives a true 4"x4" post.
Dimensions: 18"L x 18"W x 24"H
Reviews
Featured Products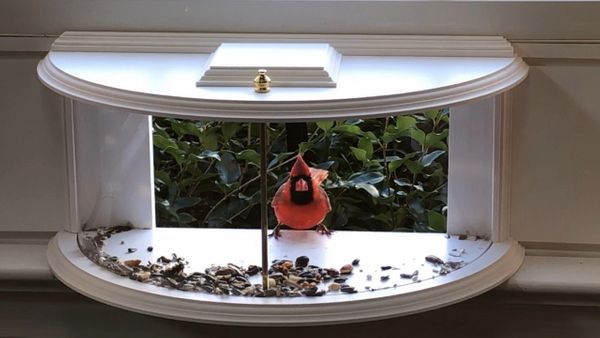 ClearView Window Feeder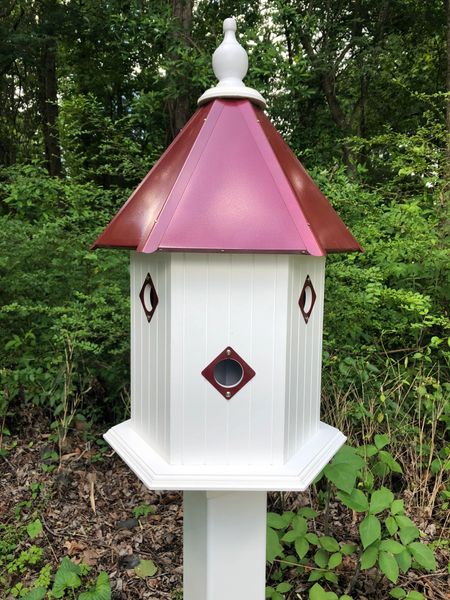 Magnolia House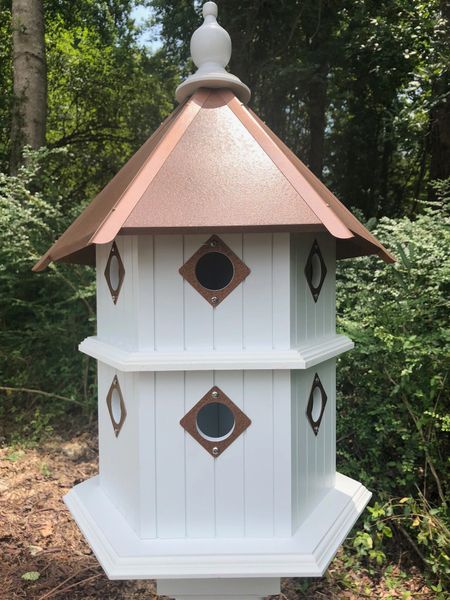 Chateau House