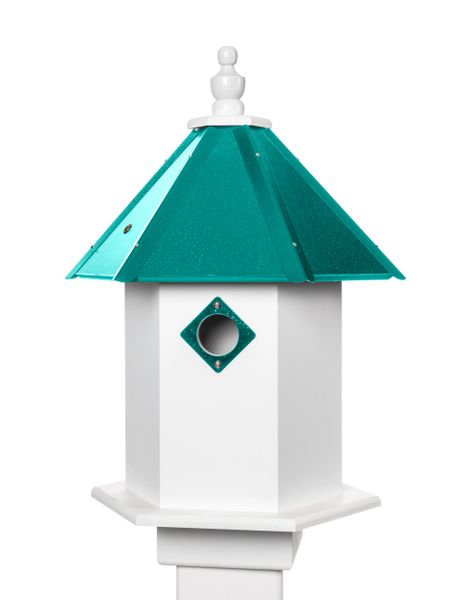 Sycamore Bird House
The Sycamore bird house is the "big brother" to the Songbird house.  It too is a six-sided birdhouse with two nesting compartments protected by a predator guards. The platform for this house is routed with a basic round over edge and the roof is constructed for removability to make seasonal clean out quick and easy. The framing of this birdhouse is made with PVC lumber for years of enjoyment and has a painted roof with metal accents to match the predator guard. Use the permanently attached mounting collar over a post for yard installation.
Roofs are now made entirely of PVC with metal accents covering the hip joints.   Virtually no maintenance.   Choose Hammered Copper , Verde or Merlot-plus many other ROOF COLORS.
CALL US FOR A SPECIAL COLOR JUST FOR YOU!!

Dimensions: 13 1/4"L x 13 1/4"W x 19 1/2"H (including finial)
Mounting: may be mounted on 4" x 4" post
Construction:  metal, plastic 

Reviews
Featured Products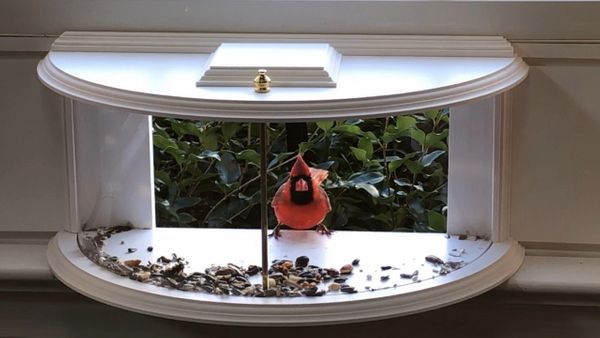 ClearView Window Feeder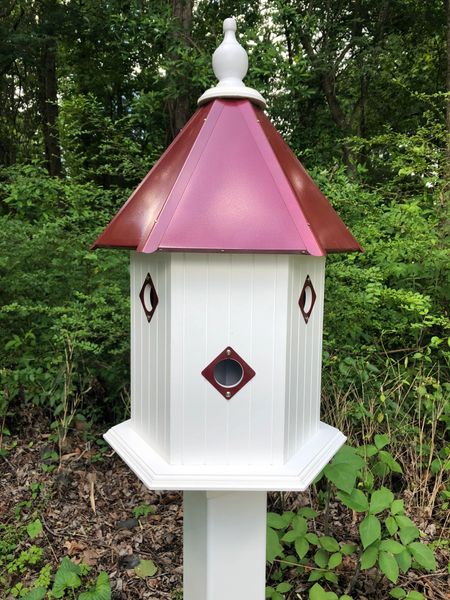 Magnolia House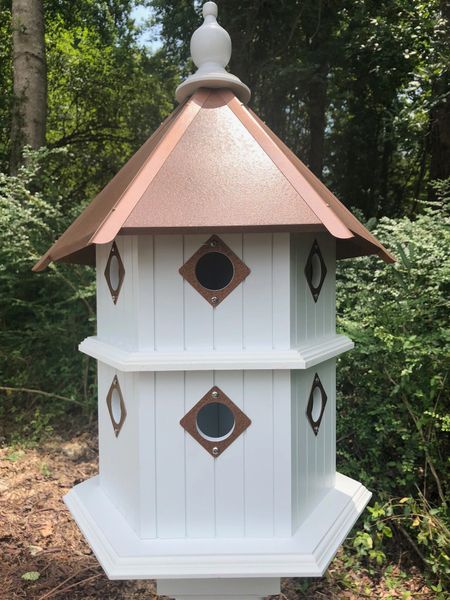 Chateau House